2022.10.13
Izumisano City's "Yukawa Watercourse" was listed as a World Heritage Irrigation Structures in 2022.
Izumisano City's "Yukawa Watercourse" was recognized as a World Heritage Irrigation Structures at the 73rd International Executive Council of the International Commission on Irrigation and Drainage (ICID) in Adelaide, Australia, on Thursday, October 6, 2022. In addition, "Kanuki Watercourse" in Numazu City, Shizuoka Prefecture, and "Teradani Watercourse" in Iwata City, Shizuoka Prefecture, were also recognized.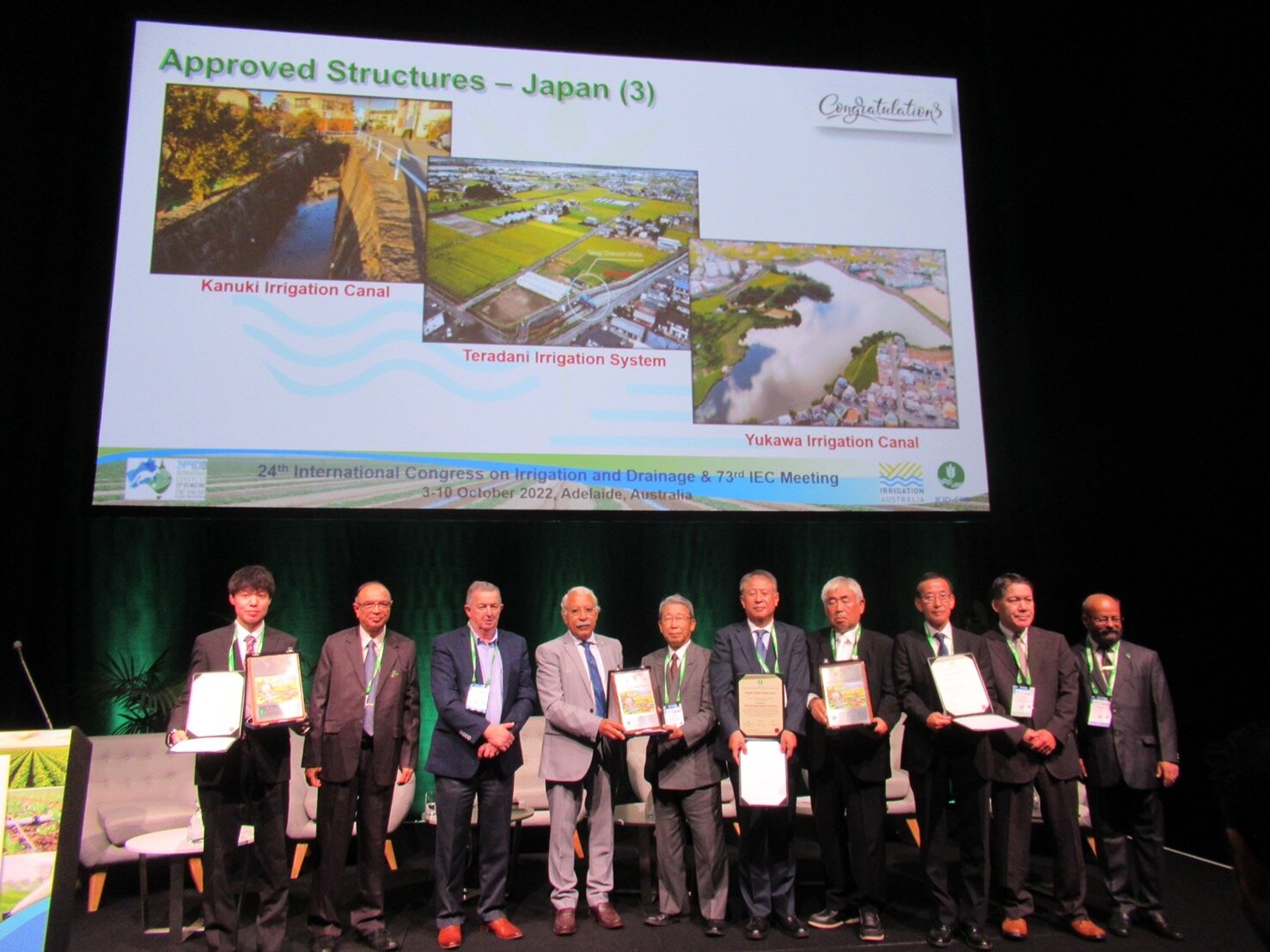 Group photo of the 73rd International Executive Board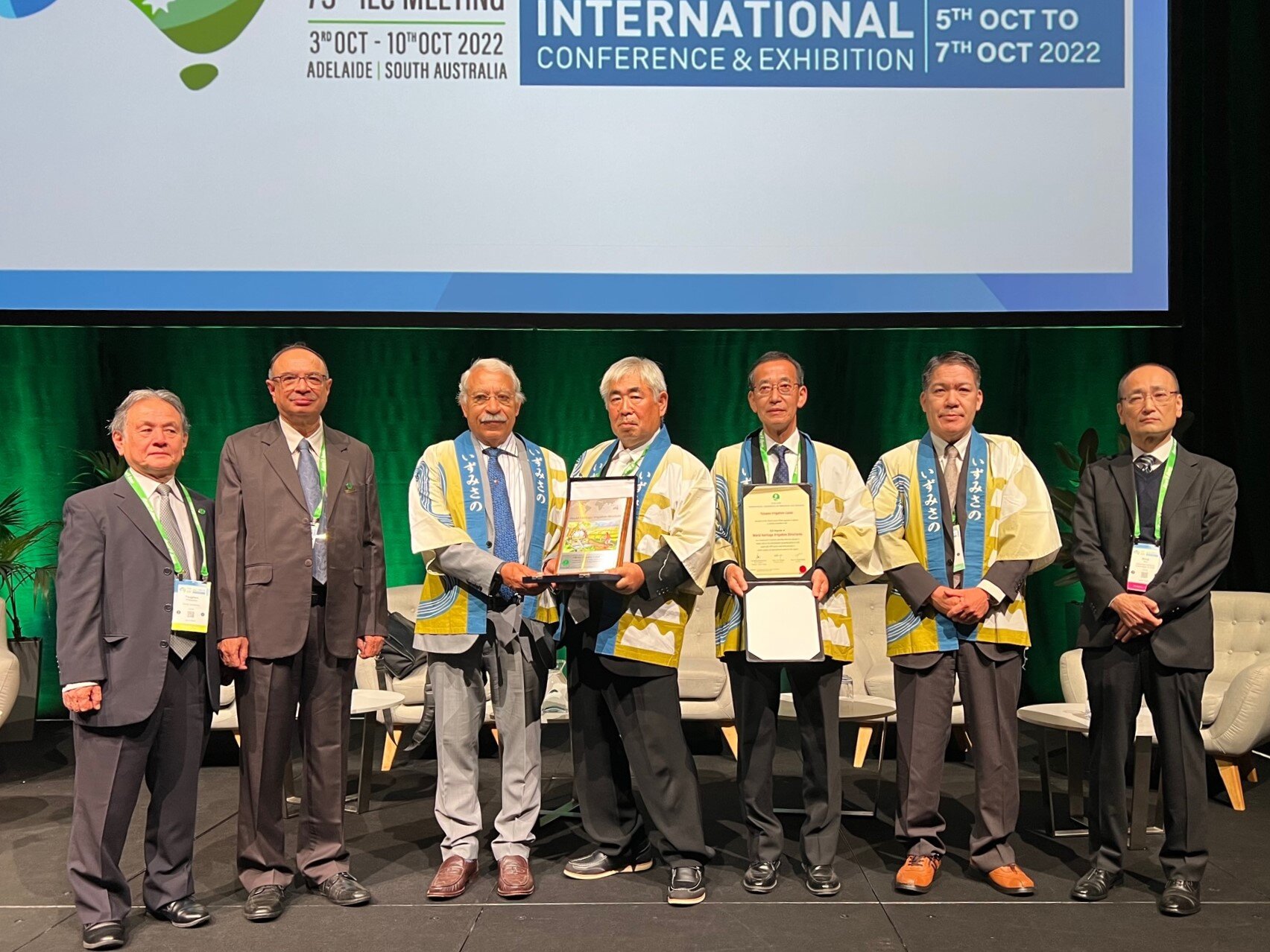 Group photo of the "Yukawa Watercourse" recognition ceremony
Related to recognition of World Heritage site for irrigation facilities in 2022: Ministry of Agriculture(maff.go.jp)<https://www.maff.go.jp/j/press/nousin/kaigai/221006.html>
※ Up to now, 44 irrigation sites in Japan have been listed as World Irrigation Heritage sites, including four: Yamatogawa River Diversion Tsukidome Kakari in Kashiwara City and others, Kumedaike Pond in Kishwakada City, Sayamaike Lake in Osakasayama City, Teragaike Pond and Teragaike Waterway in Osaka Prefecture. Among the active watercourse in Japan, the "Yukawa Watercourse" in Izumisano City dates back to the Middle Ages, making it the oldest.
【SUMMARY】
Title
"Yukawa Watercourse - A medieval irrigation system from the Kujo Family"
Content
· Yukawa Watercourse is an irrigation canal that existed about 800 years ago.
· Although there are many theories about when the watercourse was formed, a drawing of the village in 1316 shows that some of the watercourse was already in use.
·The Hineno area, once the territory of the nobility and there was a vast wilderness. Expanding agricultural reclamation area is one of the important tasks at that time.
·From its inception point at the Tsuchimaru Sluice Gate, the Yukawa Watercourse passes through the grounds of Hine Jinja Shrine and Jigen-in Temple before reaching its destination of Junidaniike Pond.
·The watercourse was engineered to let water flow over a total length of approximately 2.9 kilometers with a change in elevation of about 3 meters. It continues to serve as the main watercourse in the Hineno area for irrigation in a wide geographical area.
· Currently, among the agricultural canals still in use in Japan, only Yukawa Watercourse is designated as a national historic site. Yukawa Watercourse is a precious heritage that we can learn about the history of reclamation from the Middle Ages.